Hey all you cool cats and kittens… like everyone else this week, I've watched the trainwreck/epic that is Tiger King: Murder, Mayhem and Madness. What a complete shitshow.
It truly is a 'you cannot look away' show. As my roommate put it "It is the worst of America.". Chaotic. Insane. Shirtless. All would be words I could use to describe this show.
For those of you living under a rock – Tiger King is true-crime docu-series about Joe Exotic, his tigers, and his hatred of his arch-nemesis Carole Baskin. We follow Joe's rise as 'humble' tiger owner, to his turn as a 2016 presidential candidate, to his demise – desperate and in jail. The show gives it away from the start, Joe is currently in jail for a murder-for-hire plot to kill Carole Baskin.
I watch a lot of true crime docs – this is by far one of the wildest shows I've watched in a while. It's not because the main crime is interesting – it's because the people in this are wild.
Where do I even start to break down what we've witnessed.
Off the top – it's wild that Joe and his crew are NOT in Florida. This whole thing is just the embodiment of the 'Florida man' meme. Or really – the whole thing is just one meme after another. The internet is having a field day for a reason.
Joe's look – the bleach blonde mullet, the multiple eyebrow piercings, the tattoos, the silk neon leopard print shirts – is a look, but is just one of many iconic looks from this series. From the cat shirts, to the flower crowns, to the sexy tiger girls and tattooed men – I'm so excited for the Tiger King costume parties (complete with Joe's music) that will inevitably happen post covid social distancing.
Each 'character' is more interesting than the next. Like you think you've hit the peak, and then you bring in Jeff Lowe, Tim Stark and James Garretson on a Jet Ski.
The whole thing left me speechless. Because really, what is there to say about a meth-addicted throuple? How do we talk about Kelci "Saff" Saffery's 'accident' where they chose to amputate to get back to work sooner? The whole Joe Exotic for governor/president campaign is wild (Shoutout to Shaun Majumder and John Oliver for being ahead of the Tiger King trend).
We need to talk about Rick Kirkham and Joshua Dial – two people who seemingly clued into the Tiger King potential before any of us did.
Rick's idea to make a reality TV show about Joe was a good one. Clearly, a show about Joe is entertaining. I've been wondering if Tiger King is successful because of the content or because of covid. I'm sure people would have watched it, but would it had become a cultural phenomenon without a craving for escapism content?
As for Joshua Dial – sure he got involved with Joe in a convoluted way, but he clearly got his candidate traction (again – shoutouts to Shaun Majumder and John Oliver). In the Trump era, Joe would have been a good VP. Plus – in any other show Joshua would have come across negatively for his libertarian views, but somehow he comes across as the 'normal' one.
Joshua also taps into another side of this show. As much as this was 'wild' – this show was actually really sad.
We'll circle back to the animals in a moment, but the human toll and destruction these people have caused is vast.
While the internet mocks this show, I think we forget that these are real people. The scene where Joshua witness's Travis Maldonado's suicide is shocking and heartbreaking.
John Finlay and Travis were both addicted to meth. They needed real help.
It's clear that Joe's zoo crew, Kelci "Saff" Saffery, John Reinke, and Erik Cowie cared about the animals but it was also clear that these people live in deep poverty. Erik's last scene was particularly painful as you could tell he wasn't well.
Sure the whole 'Did Carole killed her husband and fed him to the tigers' is a great conversation starter for your zoom calls, but Carole's husband Don Lewis was a real person. That's horrifying.
Across the board, the women in this show are treated with such disrespect. From Dr. Bhagavan "Doc" Antle's wives including Barbara Fisher to Joe's mother and mother-in-law to the way all the men treat Carole. It's gross.
As the show winds down, even Joe comes across as sad and pathetic.
When I talk to friends about this show we spend most of our time talking about the people, but really the saddest part of this show is the treatment of the animals. In some ways, the wild people's stories distract from the cages, lack of food, and breeding systems. There is a lot of chatter about how owning these animals help conservation efforts worldwide. But Joshua (the campaign manager) sums it up best:
"Everyone has lost in this. What started out as this feud between two people. Good and noble fight to stop cub selling, cub petting turned into a personal and legal court battle and it just became about them. Think about that – it has to be millions of dollars. It has to be. Think of the hundreds of thousands spent investigating joe. Think of their millions of followers, donors, and whatnot. Think of how far that could go saving these tigers in their natural habitats. We've completely lost sight and lost touch with what really matters here: and that's the conservation and protection of the species."
It ends with the stat that between five and ten thousand tigers live in captivity in the USA while fewer than four thousand remain in the wild.
That is really the heartbreaking side of this show.
If you also feel a bit dirty about this show, there are some legitimate organizations trying to help these animals. Start with the World Wildlife Fund here.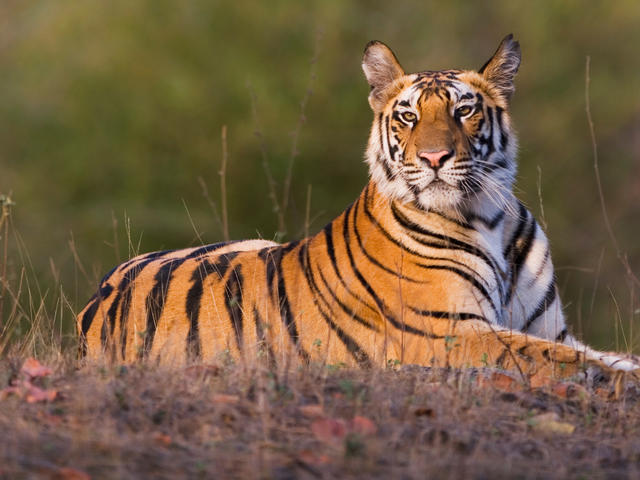 If you liked Tiger King: Murder, Mayhem and Madness here are some of my other 'true crime' favs on Netflix now:
Don't Fuck with Cats: Hunting an Internet Killer
A three part docu-series about how internet nerds found Luka Magnotta in 2012. This story was crazy when it was in the news at the time. It is more crazy here. Also about cats (kind of). Also watch this just to hear them say Etobicoke wrong.
The Keepers
A seven part docu-series going through the cold case of the murder of Sister Cathy Cesnik, a Catholic Nun. It's not the best, not the worst. The end isn't the strongest, but it is well made.
Audrie and Daisy
A documentary about two different girls who are sexually assaulted in very similar ways. A heartbreaking, a pre me-too mental health story.
Making a Murder
A netflix classic. If you missed this when it came out in 2015, you have time now to catch up. This was the start of the addictive true-crime docu-series for netflix. Follows the wrongful conviction of Steven Avery and then the conviction of Avery in a seperate murder. Compelling.
Fyre: The Greatest Party That Never Happened
A meme heavy documentary about the fraud that was Fyre Fest. Less murders, more stupid millennials and influencers.
Icarus
The Oscar winning documentary about Bryan Fogel's discovery of doping in sports. What starts out as a 'fun' experiment to dope for a bike race turns into bringing down Russia.
Diry John
Listen to the podcast first, but this scripted show is based on the true story of John Meehan. I don't even want to tell you what this is about if you don't know, but Connie Britton stars and that should be enough for you.
Extremely Wicked, Shockingly Evil and Vile
So this one is also scripted, but based on the true story of Ted Bundy. Stars Zac Efron and is a fascinating watch.
What did I miss? Let me know 🙂