I grew up reading Archie comics. They had this timeless, ageless, classic quality to them. I used to read them at summer camp – they were traded around and read while waiting in the lunch line. It didn't matter if I was a centre or a counsellor – reading Archie comics was always fun and familiar.  I distinctly remember signing up for a turn for the issue where Archie finally picks between Betty and Veronica. It didn't matter if it was an Archie's Double Digest, or a Betty and Veronica, or a Jughead's Double Digest – I would read and reread them all.
So when The CW announced it would be turning a childhood favourite into a teen tv show I was excited. However, after seeing the trailer and then the pilot for Riverdale I was majorly confused.
This was NOT the Archie comics I knew and loved. I had two major questions:
Why was Archie hooking up with (a young?!) Ms Grundy?
Why are people getting murdered?
Well – let's be honest here. Retrospectively, these were not questions worth my time. There would be bigger and crazier questions later and frankly, I wish we could go back to the simpler times of Archie hooking up with his teacher…
Fast forward three seasons and my questions now are much more complicated
Why are there multiple serial killers in the Cooper-Blossom family?
Why is the farm getting creepier by the episode and where are the Evernever's and their followers now? Also, where are the organs?
Does anyone ever actually die in this show?
Also – why are there random musical episodes?
At this point, like many fans, I'm sucked in. It's gotten more and more and more ridiculous but I keep watching. It's very campy, it's very fun – but I don't think I would have kept watching Riverdale if it had started this ridiculous.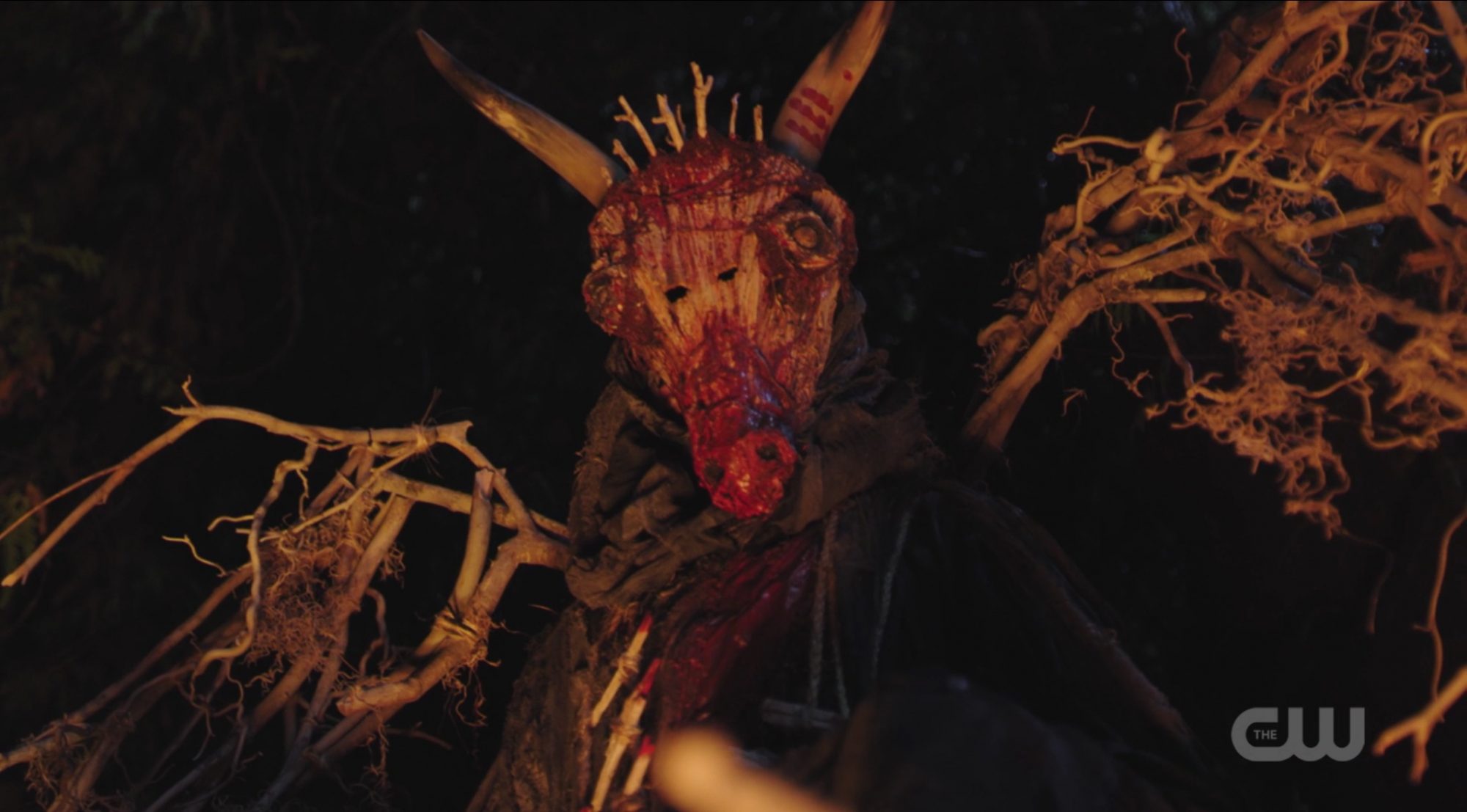 Now it feels a lot like Jane The Virgin with all the telenovelas twists – it feels like the level of ridiculousness is infinite. But unlike Jane the Virgin, in Riverdale twists have overpowered the show's characters. The A.V. club summed it up like this: ""A bunch of crazy shit happens" could fairly describe most Riverdale episodes."
The CW (and it's predecessors) has always been a great channel for teen dramas –  7th Heaven, 90210, Gilmore Girls, Gossip Girl, One Tree Hill, Smallville, and The Vampire Diaries – just to name a few.
Riverdale fit's nicely into this lineup. (It also recycles favourite actors from this list but we'll get come back to that.)
I listen to Dial M for Maple and they made a really good point this week: Riverdale used to be a show about teenagers with a murder mystery b-story. Now, Riverdale is a serial-killer murder mystery show that happens to have teenagers.
My favourite moments of this season have been ultimate teen moments.
For example – having Archie and Veronica declare their love to each other in a fog-filled forest while Billie Eilish's when the party's over plays in the background – THIS IS PEAK TEEN TV. This is what I signed up for.
Personally – I want to see Riverdale go back to being a teen-tv show.
I love the relationships between our core four and secretly would love a little drama to mix them up. TBH – as a comic fan, I've always been more into Archie-Betty – so I want to see this on Riverdale. Perhaps introducing the half-sibling Charles Smith will be the thing that finally breaks up #Bughead, creating an opportunity for Archie and Betty to date. This would also lead into some Reggie-Veronica action (which would be amazing because Charles Melton and Camila Mendes have great chemistry). And since we need Jug to be happy too – why doesn't he date Kevin now that Fangs has ascended? I'd be into this.
Yet… I feel like we're too deep in the ridiculousness to go back to teen tv. They could try to squeeze out some teen tv into their senior year – but realistically, these teens have never been teenagers. They are much more into running their own businesses and being in cults…
Perhaps we can get teen tv by leaning into their teen tv alumni actors. Let's have more Sixteen Candles and One Tree Hill references. I heard Busy Philipps might be free… let's bring in some Dawson Creek alumni next.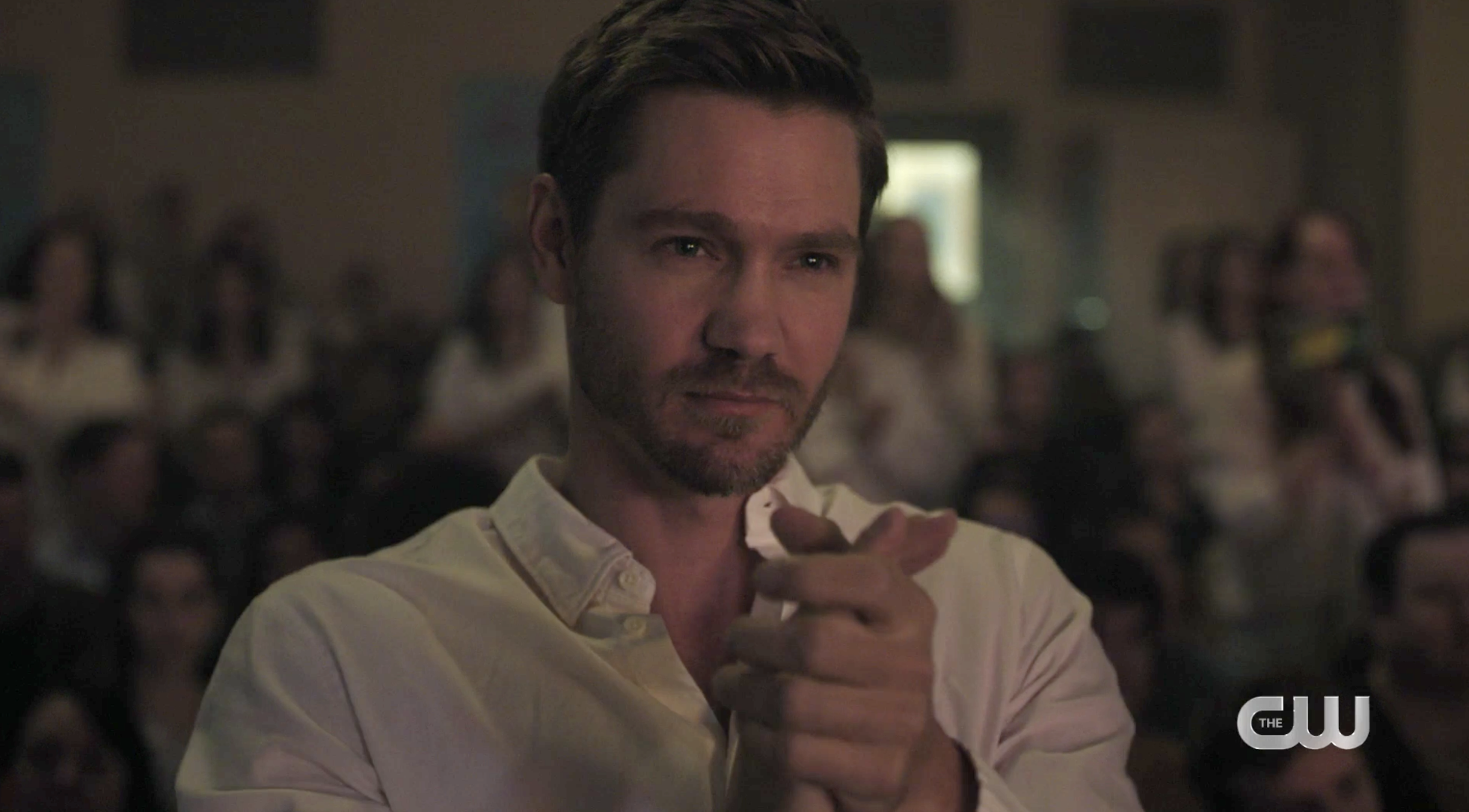 Anyways – this is all wishful thinking because we know next season is going to be crazy.
We're going to have to deal with Cheryl and the fact that she has her dead brother's body. Hiram is in jail and so is Hermonie so we know there will be some ridiculous Lodge vs Lodge story arch. The farm ascended – but clearly, we haven't seen the last of Edgar and Evelyn Evernever. Then the whole FBI brother thing will be a large storyline, as will the attempt to take down Penelope Blossom.
We might have seen the last of Polly because actor Tiera Skovbye will be staring Global TV's Nurses (which I'm very excited about). We've also lost Josie to the new spin-off show Katy Keene.  
The show is also going to have to deal with the death of Luke Perry. I always loved Fred Andrews – he was a moral compass for Archie and his presence will be missed. Right now the show has him on a work trip – but I wouldn't be surprised if they make Penelope Blossom kill him off or have him get into a car accident/plane crash etc on the way back into town.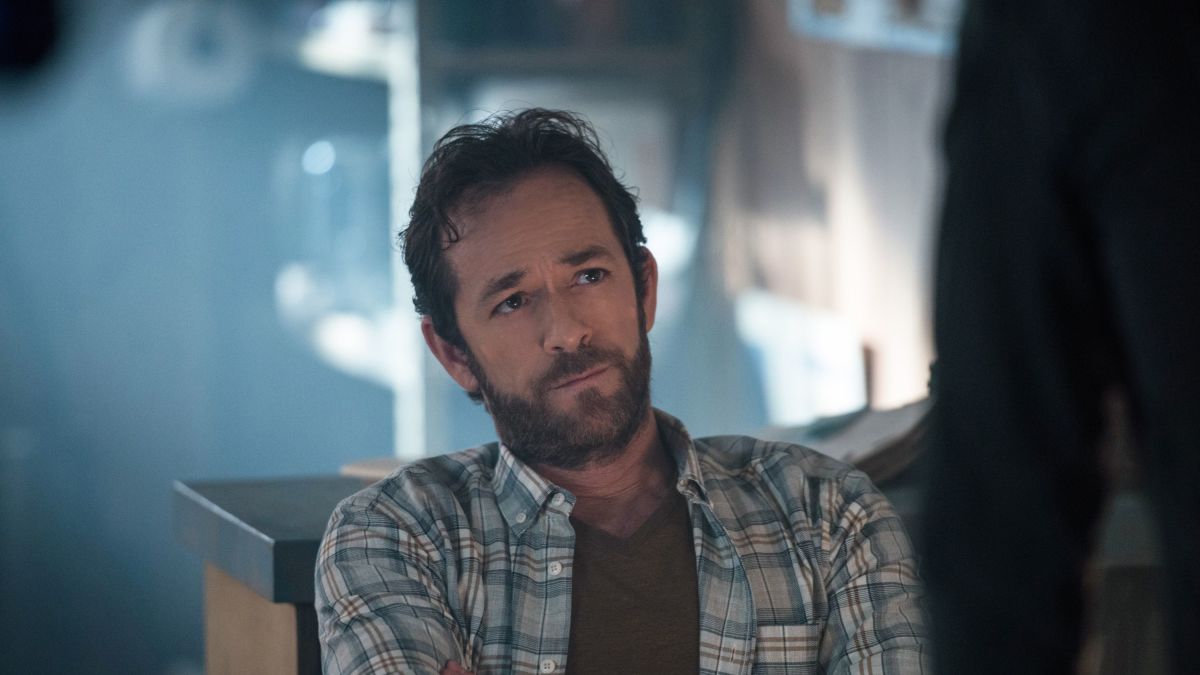 The show also seems like it's going to kill off Jughead on spring break during senior year… but who knows.
All I know is that while I would rather drink milkshakes with the core-four and focus on high school crushes, I know in my heart things are never going to settle down and that as much as I talk about how much I hate these ridiculous twists – I'm not going to stop watching anytime soon.