When This Is Us premiered on September 20, 2016, I remember not expecting much. That pilot season didn't have a lot going on. Retrospectively, from a list of 30+ shows, there were only a few shows that I got into at the time – Designated Survivor and Pitch were great but didn't last; Timeless, Riverdale, and The Good Place all ended up becoming favourites but didn't start out particularly strong, but This Is Us occupied a special place in my heart.
I didn't have much hope going into it.
The Hollywood Reporter originally described it like this:
Untitled Dan Fogelman birthday dramedy* — ORDERED TO SERIES
Logline: The hourlong dramedy is described as a unique ensemble that follows characters all born on the same day.
Cast: Mandy Moore, Milo Ventimiglia, Justin Hartley, Sterling K. Brown, Ron Cephas Jones, Chrissy Metz, Susan Kelechi Watson
Team: W/EP Dan Fogelman; EP Jess Rosenthal, Charlie Gogolak; D/EP John Requa, Glenn Ficarra
Studio: 20th Century Fox Television
Format: Hourlong
Location: Los Angeles
It had a killer cast – shoutout to Mandy Moore and Milo Ventimiglia specifically and a killer W/EP in Dan Fogelman – who I loved because of Crazy, Stupid, Love. But the trailer wasn't anything special at the time… 
So when I curled up on my couch that Tuesday night in 2016 to watch it, I couldn't stop thinking about the 'twist' at the end. I was in awe of the pilot and told everyone I knew to watch it. I often described it as 'magic'.
But here I am frustrated in 2019, because that 'magic' is gone.
At this point I want to get into the show – so if you haven't watched This Is Us – stop here because I'm going to get into some spoilers.
Let's start with season one.
Season one was one episode after another of really good tv.
What started off as a bunch of people sharing a birthday, turned into a tightknit family with storylines that weave in and out of the present.
As the Pearson parents, Jack and Rebecca's storylines are beautiful.  Obviously, Mandy Moore and Milo Ventimiglia crush it. They are veteran actors and have instant chemistry. Regardless of the timeline, their characters are highly relatable, creating a feeling that is equally timeless and nostalgic. They have ups and downs in their personal lives and in their relationships- but there is a realistic quality that make Jack+Rebecca #CoupleGoals.
Maybe it's because I loved Jess (Ventimiglia's Gilmore Girls character) – but I love seeing Ventimiglia as a dad.  Seeing a 'younger' Jack and Rebecca with the school-age Big Three is a joy to watch. 
Jack loves his family so much and I love him so much for this. So when the 'Jack is dead' twist came out – I, like many viewers, was devastated. After we learn revelation, every scene was heartbreaking to watch. I had so many why/when/how questions surrounding his death and the writers took their sweet time giving us the answers we wanted.
We quickly learned that Rebecca had moved on the 'Rebecca is now dating Miguel' reveal was such a gut punch – but makes her character so much more interesting. HOW did they get together? When? Why? We've been given some clues but I have so many unresolved questions. We'll come back to this later.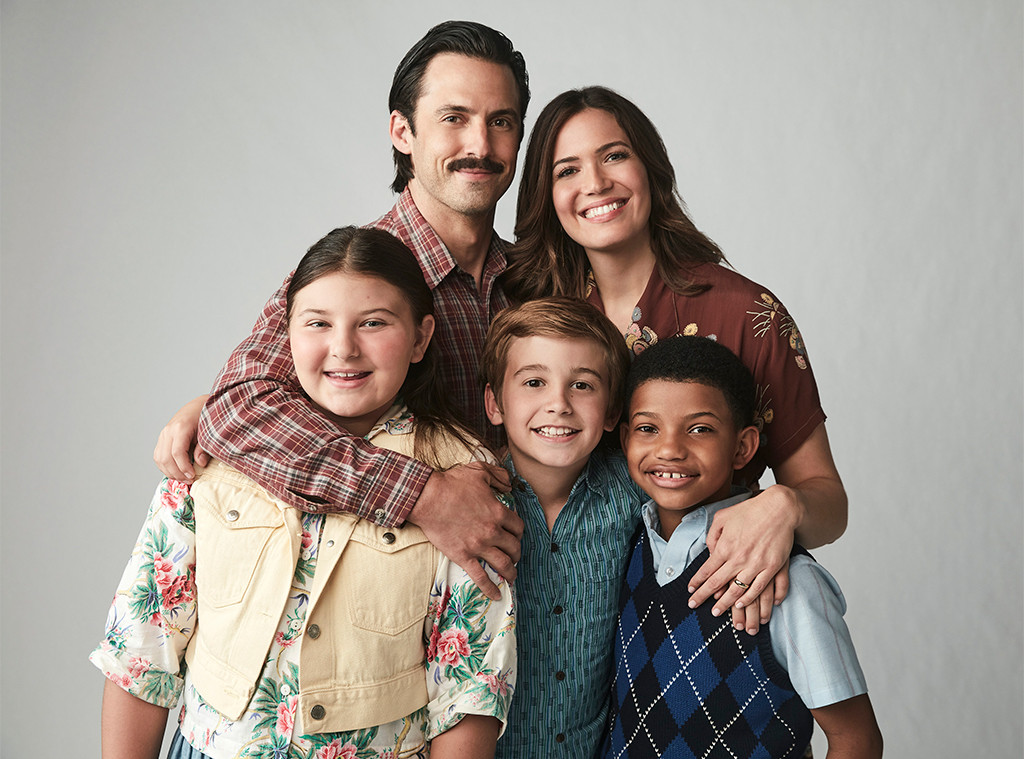 This Is Us is a true ensemble show and while Jack and Rebecca are the head of this family, the kids are equally important. It feels like there is something for everyone – a family member to relate to every viewer.
Season one does a great job setting us up with strong storylines for the Big Three.
Randall's storyline is particularly strong. The overarching story of meeting and establishing a relationship with his biological dad William is a standout. The Memphis episode (the one where William dies) is near PERFECT TV.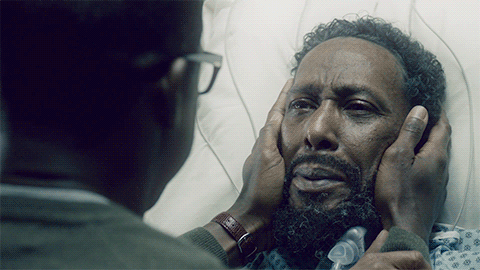 The layered flashbacks of Randall's childhood experience of being a young black kid in a white family in a white community is nuanced and adds a richness to the whole show. When Jack does a pushup with Randall on his back, again, Perfect TV.
While missing the gravitas of the Randall storyline, the other two – Kate and Kevin – had storylines that were strong enough to complete this show.
Watching Kate deal with her weight, was hard. So much of it is tied up around her grief around her dad and her weak relationship with her mom. While I was often sad with Randall, I was often sad for Kate. I think the word pity would maybe be a good word to use to describe the audience's relationship with her. 
Getting to see Kate deal with these issues was amazing. Seeing her meet Toby and develop a relationship with him was such a satisfying storyline. She took control of her life. I loved it – and instead of pity, we started to like her.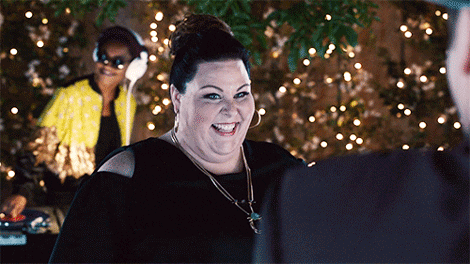 Kevin was always the pretty face we like to see on TV. His development from hot dude to a guy with feelings and depth was great.
It took a while for us to warm up to him. We had to watch him quit The Manny, try taking acting seriously, ditch his terrible girlfriend(s), and reconnect with his family.
His growth might be most symbolic by his relationship with Randall. From being a distant brother to getting into a fist-fight to ditching his all-important play to be with Randall during his breakdown – Kevin had a major transition in season one that set him up for his storyline in season 2 and 3.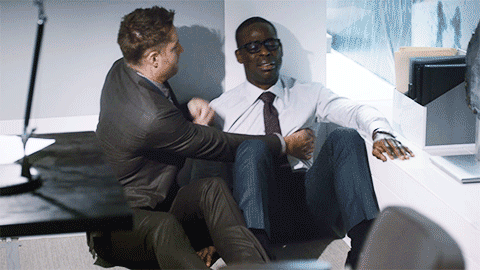 Season one an incredible season and I wanted to watch every episode. They truly kept me at the edge of my seat. I wanted NEEDED to know what happened to this family.
I was not alone.
It is universally thought that Season One was strong. It won multiple awards including:
Critics' Choice Television Awards – Most Exciting New Series
Television Critics Association Awards- Outstanding New Program
Emmy – Outstanding Lead Actor in a Drama Series for Sterling K. Brown and Outstanding Guest Actor in a Drama Series for Gerald McRaney
Golden Globes – Best Actor – Television Series Drama – Sterling K. Brown
Screen Actors Guild Awards Outstanding Performance by an Ensemble in a Drama Series.
The show wasn't just renewed for an additional season – it was renewed for TWO seasons taking it from 2016/2017 season to the 2018/2019 season.
I was thrilled. Many of my shows get cancelled so to have TWO seasons guaranteed was amazing.
With this freedom, creator and ep Dan Fogelman had room to manoeuvre and I was so excited to see what he would do.
Season two kept up the high quality.
With Randall, we get the fall out from William's death with Randall and Beth looking into adopting a child but ultimately end up fostering. This turn of events brings us Deja – one of the most interesting characters the show has. While this show has many wonderful young actors – Lyric Ross is superb and brings so much to every scene she is in.
With Kate, we get a weird 'Kate is a singer' storyline that I don't love. She and Toby continue to progress their relationship. It's pretty standard.
The star, in my opinion, is Kevin. We dive into his drinking – and how it is a reflection of his father's addiction. These addiction based storylines are some of the strongest on the show and finally, we get to see Kevin as more than just a pretty face. We also get to dive into the Kevin-Sophie childhood sweetheart storyline that is everything I want in a rom-com.
When we talk about the Big Three in season two, we need to talk about how the show brings in a new 'timeline' – the Big Three teen years.
I am OBSESSED with teen Big Three. These actors bring it – and frankly, I would watch the spin-off that is a teen show ala OC/Riverdale etc about the big three.
These actors really shine in season's two big moments and for me, there are two major moments – the three set of the 'Number One', 'Number Two', and 'Number Three' episodes; and Jack's death and fallout.
The three set is near PERFECTION.
In Number One – we see teen football star Kevin injure his knee. I started crying when Jack showed up at the hospital to assure Kevin that he has other talents and will "find his purpose".  I started bawling when he gave him his pendant. We finally see present day Kevin hit rock bottom when he loses his pendant after a hookup. Watching him collapse on her front lawn, begging for help is HEARTBREAKING.
So you are already an emotional wreck heading into Number Two – and then Kate miscarries her baby. I cried for hours after this episode. When Rebecca shows up to give Kate support and acknowledges that she knows what it is like because she lost Kyle. I lost it.
The Number Three episode – meh. Nothing can be as good as that 'Memphis' episode for Randall and after the Kevin and Kate's episode this just felt 'less'. This episode is the only reason why it's not 100% perfect.
These are the type of episodes that made me fall in love with This Is Us – and the type of episodes that we've lacked recently.
Season two also answers the 'what happened to Jack?' question: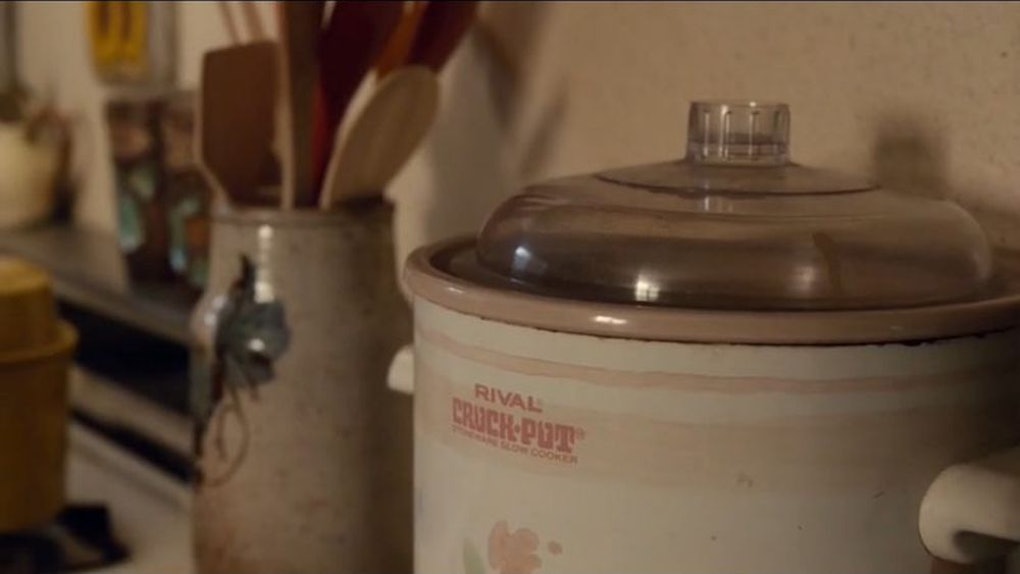 Stupid Crock-Pot.
We thought Jack died in the fire – but no. He's hospitalized for smoke inhalation but dies due to a cardiac arrest. Cue the tears…
We see the funeral, Dr. K shows up, the teen Big Three are a mess. It's compelling and This Is Us at it's best.
In a lot of ways – the show could have (should have?) ended here. But of course – we had a whole other season to drag out the Pearson storylines.
It's hard to say, but This Is Us might have peaked in season 2 and then went downhill in season 3.
We should have seen it coming with that weird 'Her' storyline with adult Tess and old Randall. It's a mystery that keeps getting teased and even during the season 3 finale last week it barely got resolved. It's highly frustrating and instead of getting hooked in – I just want them to announce that season 4 will be the last season so that I know all our loose ends will be tied up in a timely fashion.
This has been a theme of my frustration with this show for a while – I am getting annoyed with the drawn-out storylines.
I think most of us fell in love with the show with the focus on the core five – Jack, Rebecca, Kevin, Kate and Randall. But this season, only Kevin really shined.
This wasn't a bad thing – I loved the 'Kevin explores Jack's Vietnam experience' storyline. The problem was that Kevin carried the whole show and Jack was almost reduced to a secondary character. The other Pearsons – Kate, Randall, and Rebecca felt tired. Their storylines weren't interesting or fresh to me.
I disliked Randall this year. Straight up – he was not a good guy. Beth was right to be angry with him for prioritizing his life over hers. The tension in their relationship this year was not tv I wanted to watch. He said she could veto his campaign – that obviously didn't happen. That awful voicemail he left her. His general vibe this year made me want to scream at the TV: 'get your shit together Randall' – which is normally something I reserve for Kevin.
Kate's pregnancy storyline and her worry about her baby felt repetitive. We've already explored her having a miscarriage – there is no way the writers are going to make this happen twice so it's like let's get on with it and have this baby.  I was frustrated. I also disliked Kate's attitude this season – her immaturity really came out when she was dealing with her memory of her dad. For example, Kate got into that stupid fight with Randall when she declared that she was the only sibling able to "carry on a piece of Jack".
I was so frustrated with how the show kept pulling us back to the five main Pearsons when the best part of the show this year was the outliers.
Getting to learn more about Miguel is something I'm interested in exploring more. When Rebecca and Miguel visit Miguel's children, Amber and Andy -it's hard to watch, but much better TV than the Pearsons this season.
Tess coming out as gay was a MASSIVE moment this season and we hardly spent any time with it because we had to focus on Randall being ridiculous.
Learning about Beth's past dance experience was amazing – but learning about her dad and his passing broke my heart.
Kevin's side characters stepped up to the plate like he did. Zoe created her own space beyond being Kevin's girlfriend and Beth's family.  But Nicky storyline is the key to this season.
I cried when 'October 18th' gets called for the draft. The biggest shock of the season wasn't the Rebecca-Her twist – it was that Nicky was alive, and that Nicky was with Rebecca at the Her twist.
Kevin finds both a purpose in trying to help Nicky and his downfall when he starts drinking again.
I'm frustrated that I have wade through all of the lame storylines to get to the moments of gold with Kevin and these other characters.
I love the AV Club – and reading their reviews this season, it feels like I'm not alone: "The entire Vietnam War storyline was really fantastic, and both Michael Angarano and Griffin Dunne are welcome additions to the This Is Us cast. Yet this has also been a season full of false starts, frustrations, and wasted potential."
On that big 'Her' reveal at the end they COMPLETELY nailed it:
"It's meant to be shocking or heartwrenching. Instead, it feels predictable and cheaply manipulative. That's the case for a lot of the mysteries that are ostensibly driving this episode… But if the endpoint is predictable, the journey to getting there at least needs to be interesting. And that's where this episode (and good chunks of this season) dropped the ball."
I loved this show. The soundtrack is still fire, the cinematography is wonderful, and the actors really bring it… but let's just get This Is Us back on track and hope the writers CATCH THE BALL.