Netflix released Won't You Be My Neighbor today – and I really need all of you to watch it.
It's a documentary all about the life of the man behind Mister Rogers – Fred Rogers… and it is simply wonderful.
I watched it for the first time on a flight back from Australia. I cried the whole way through the movie.
Then I cried again last week when they announced the Oscars and this amazing project didn't get a nomination in the best documentary category.
This is why I think that is bullshit.
Off the top Mister Rogers is wonderful and deserves all the love in the world.
I watched Mister Rogers Neighborhood religiously as a child.
I adored the theme song and the simple tradition of watching Rogers taking off his jacket and put on his cardigan; then take off his outdoor-shoes and put on his indoor-shoes. It was all very familiar and comforting.
I don't remember much else from his house – but I do remember loving the Neighborhood of Make-Believe with King Friday, Queen Sara, Daniel the Tiger and all the rest of them. I used to love watching the trolly go into the tunnel and take us from one world to the other.
It was all so lovely.
Watching Won't You Be My Neighbor brought me back to that cosy-kindergarten place.  Now working in TV myself, I have such an appreciation for the magnitude of what Fred Rogers accomplished with his show. How can the Academy be so heartless not to love a movie about a groundbreaking kid's show?
I learned things by watching this doc about the man that I spent so much time with as a child – I didn't know Mister Rogers started on CBC and Canadians owe him for bringing us Ernie Coombs.  I didn't know Rogers was a Presbyterian minister. I didn't know how much he did for the PBS.
One of the most moving scenes in Won't You Be My Neighbor is when Rogers speaks at the Senate Subcomittee on Communications and advocates for PBS funding.
Hearing his passionate plea for the place of public broadcasting and it's impact on children moved me to tears.
I grew up on public television. I didn't have cable, I had seven channels (maybe 10 if the weather was good) but I mainly watched CBC, TVO and PBS.
As a young kid, I'd flip around between Mr Dressup on CBC, Polka Dot Door on TVO, and Mister Rogers on PBS.
I would assume that the Academy would equally love public broadcasting and that the members also grew up watching Mister Rogers on tv. However, I doubt PBS and other advocates of this film have the money needed to get a nomination.
Take Roma – 15 million to make the movie, rumours say Netflix is spending 20 million to the Oscar campaign.
Sure – this movie is now streaming on Netflix, but it is not a 'Netflix Original', so that kind of cash is not being splashed around for Won't You Be My Neighbor. I could argue that someone should be splashing around that kind of money for this doc, but let's be honest here – maybe the system is shit and Mister Rogers is better than that. Just saying…
Won't You Be My Neighbor shines when we get to see how cultural impactful Mister Roger's show was. When was about to talk about race, divorce, assassination, disabilities and death in a way that kids could comprehend. He was able to explain very complex ideas to kids. He taught a generation of kids about emotional intelligence.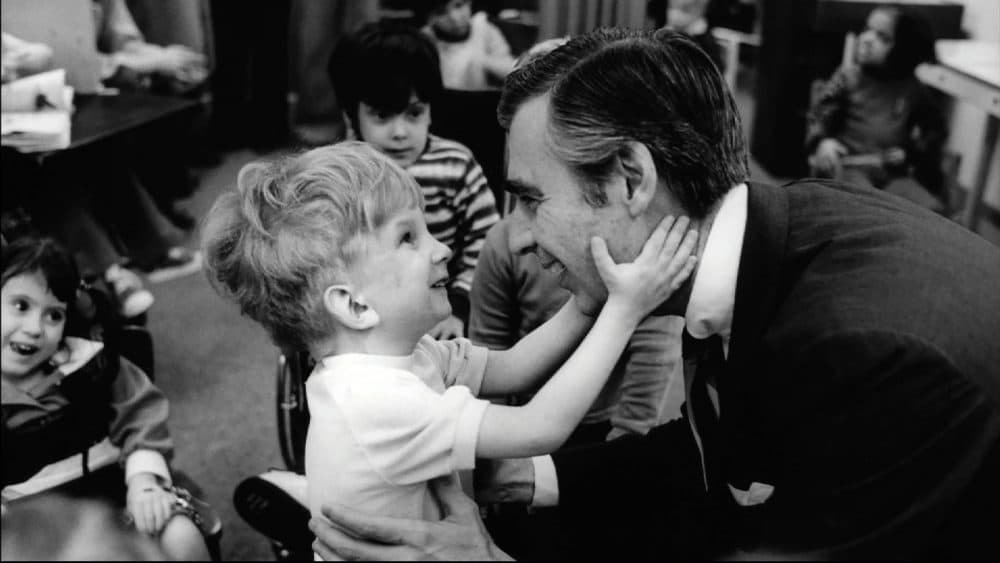 He took his time with children. He valued them. He talked with them, rather than at them.  This documentary does a fantastic job of showing that special skill off.
My other favourite 'critical' movie this year was Eighth Grade which also centred around children and their needs. It too got snubbed.
I can't help but think that the Oscars are snobby and look down on movies about kids/teens (unless, of course, it's an animated movie).
So fine. Hollywood doesn't respect kids. But Hollywood normally loves fame.
Mister Rogers was not a flashy movie star or a major political figure – but he was famous and important to these people before they themselves became famous and important.
It is shocking to me that the people who would most admire this – are the same people who snubbed the doc.
Technically Won't You Be My Neighbor is also fantastic. The interviews are gorgeously shot. the soundtrack is beautiful. The archival research is extremely well done. This is not amateur hour. The people who made this movie knew what they were doing.
Morgan Neville is a killer director. This guy knows how to make a movie. Most famously, he directed 20 Feet From Stardom which won the 2014 Oscar for Best Documentary and won the Grammy for Best Music Film. So 50% of an EGOT. Plus he's working on TV shows – Netflix's Ugly Delicious is one of his projects. Expect the 'E' to be achieved soon.
You might argue 'he's already won an Oscar, it's someone else's turn.' BUT if we can give the same scripted directors nominations and wins over and over again – surely we can give Neville credit where it's due.
Neville saw how important Mister Roger is to a generation of people and elevated his brand to the place in the zeitgeist it now is. I will bet all kinds of money that the Tom Hanks's Mister Roger's project will be taken seriously and thus win awards because of this doc. (Also because we love Tom Hanks and Marielle Heller but that's not the point here…).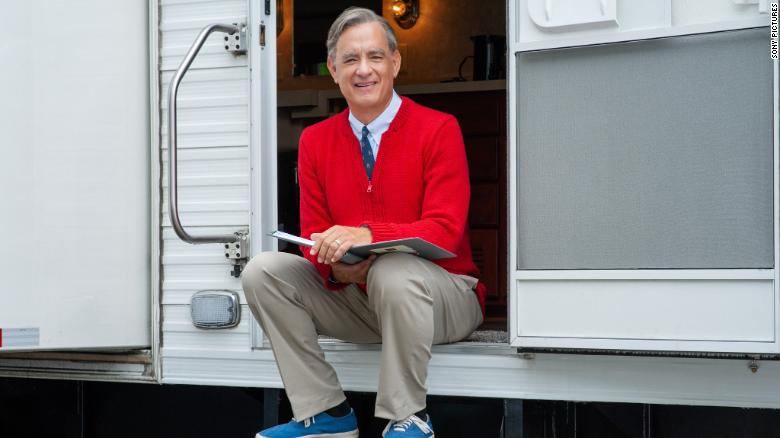 As you can probably tell by this point – I just LOVED Won't You Be My Neighbor. However, it's not just me that thinks this movie was wonderful.
It has a 98% on Rotten Tomatoes. Critics love this film. It won the Critics' Choice Documentary Award in Best Documentary, Best Editing and Best Director.
The New York Times rightly said this: "A lump might gather in your throat during the opening titles and dissolve into sniffles and sobs as the final credits roll." (I know I personally cried for 90% of this movie and this was extremely validating that I wasn't alone).
Giving it 3.5/4 stars, Rolling Stone summed up its review this way: "In these troubled times, it's a good feeling to see a funny, touching and vital doc that is both timely and timeless." Exactly – what's wrong with a funny, touching, feel-good movie?
And Vulture loved it: "Won't You Be My Neighbor? is a wonderful breather from reality, from which you come back more conscious of — and dismayed by — the hate that more than ever runs the world."
We know that critics and critical acclaim can sometimes be out of step with audiences – but in this case, audiences agreed.
Moviegoers loved this film. It brought in over $22 million in ticket sales. As The Hollywood Reporter noted in July – "[Won't You Be My Neighbor] has become the top-grossing biographical doc of all time domestically after passing the $8.4 million grossed by Amy, the 2015 film chronicling the life and death of Amy Winehouse.  It is also the top-earning documentary in the past five years and the 14th biggest of all time, including big-studio nature movies, not adjusting for inflation."
Yet here we are… Won't You Be My Neighbor did not get an Oscar nomination.
Well. I don't care. I like Won't You Be My Neighbor just the way it is. It's special 😉
So… the least you can do is curl up and watch this film on a Saturday morning with a nice big cup of tea, settle in with the nostalgia, and bring Kleenex.
Won't You Be My Neighbor is now streaming on Netflix.