Football, Timberlake, and This Is Us. What a Sunday evening. This is the kind of 'event viewing' that keeps people from cutting the cord. Must watch, live TV. It was set up as a powerhouse evening – but didn't leave as much as a punch as the execs would have liked. Viewership was down for the Super Bowl and JT didn't make an impact.  This Is Us was the true highlight of the night.
Here are my thoughts:
Super bowl: The actual game.
I grew up watching football every Sunday with my dad, and my dad grew up in Minnesota, so we're Vikings people. I was devastated when they lost. Even though I knew the odds were against them, I  wanted them to play at home for the Super Bowl. So while I couldn't have the Vikings – at least the Patriots didn't win.
Half time show:
It was nothing to write home about. JT. I was disappointed. I wanted this big amazing memorable performance and… it felt flat. Why was Jimmy Fallon there? You should have given space to Janet Jackson. The Prince projection was awful. The kid featured went back to his phone. JT. Not your best moment. I'm really disappointed. You could have done so much but this is what you came up with:
Here are some extra thoughts on the Janet vs Justin debate:
This is Us:
SPOILERS. DO NOT READ IF YOU HAVEN'T WATCHED THIS EPISODE.
.
.
.
My overall experience: I didn't cry as much as I thought I would, instead I found my self laughing, and finding joy in the little moments, and those little moments just made my heart sing.
Let's start with the devastation…
We finally found out how Jack died- it wasn't in the fire, it was because of a heart attack due to smoke inhalation.  It was a crushing moment. He got them all out, then went back in, and came out fine… we thought he was in the clear.  But then… he suffered a Widow Makers heart attack.
If only he didn't spend so much time in the fire… if only he didn't go back in. But of course he would go back in. He went back for the dog, but also for the photo albums, Kate's tape, and the moon necklace. When the doctor asked him why the dog, he said "I really love the girl who loves the dog". Such a crushing moment.  He loves his family so much, which makes his loss that much worse.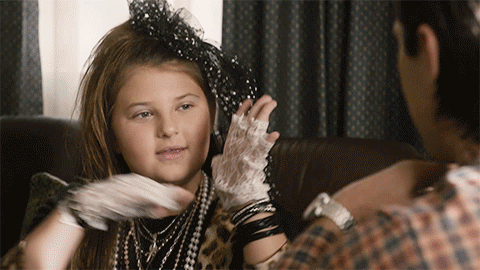 Although I wasn't bawling (some called this episode the Super Bawl…), there were so many other moments when I felt tear welling up.
When Kate had to find Kevin, and then went to the car to personally tell Kevin about their dad. Tears. When Kate told Toby about her dad and how much she loved him. Tears. When Kevin and Rebecca had a mother-son bonding moment. Tears.
Now onto those magic moments:
When he showed up with the photo albums – he saved all those memories!  When Rebecca talked about belly laughing – I know exactly whats she's talking about. When Randall built the best super bowl snack table ever. So many wonderful things that made me smile.
I had one of those magical gasp moments – similar to when I watched the pilot – when we got the big Tess reveal. The social worker working with the little black boy (who we all thought was going to be Beth and Randal's new foster kid) was grown up Tess. Magic.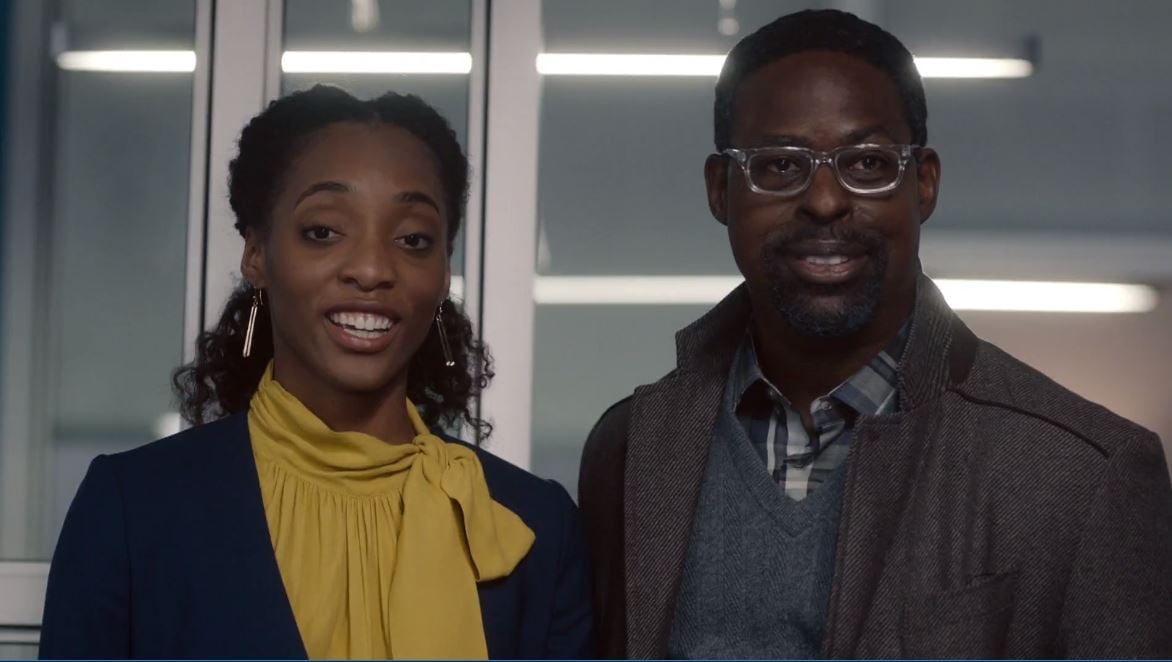 Of course that magical Labi Siffre song started playing and it was that full circle moment that made me cry – but in a good way.  I want more grown up Tess. I would love to see what the Big Three as older adults are like. LOVE this direction.